IMH Campus has organised a new edition of the seminar 5G Architectures for Industry 4.0
The seminar 5G Architectures for Industry 4.0 will cover different regulatory, technological, operational, and scientific aspects of the modules involved in a communications infrastructure that communicates in an intelligent and adaptive way, responding to the dynamic and concurrent needs of different applications in the field of Industry 4.0. The seminar aims at providing the attendees with:
· Information to understand to what extent various 5G technologies can respond to the communication needs of innovative production processes and their state of maturity
· Enough notions to design an architecture with a focus on the specific needs and characteristics of communications
·  A map of technologies that they can use for each module
· Knowledge of lines of research, development plans of the standard and its extension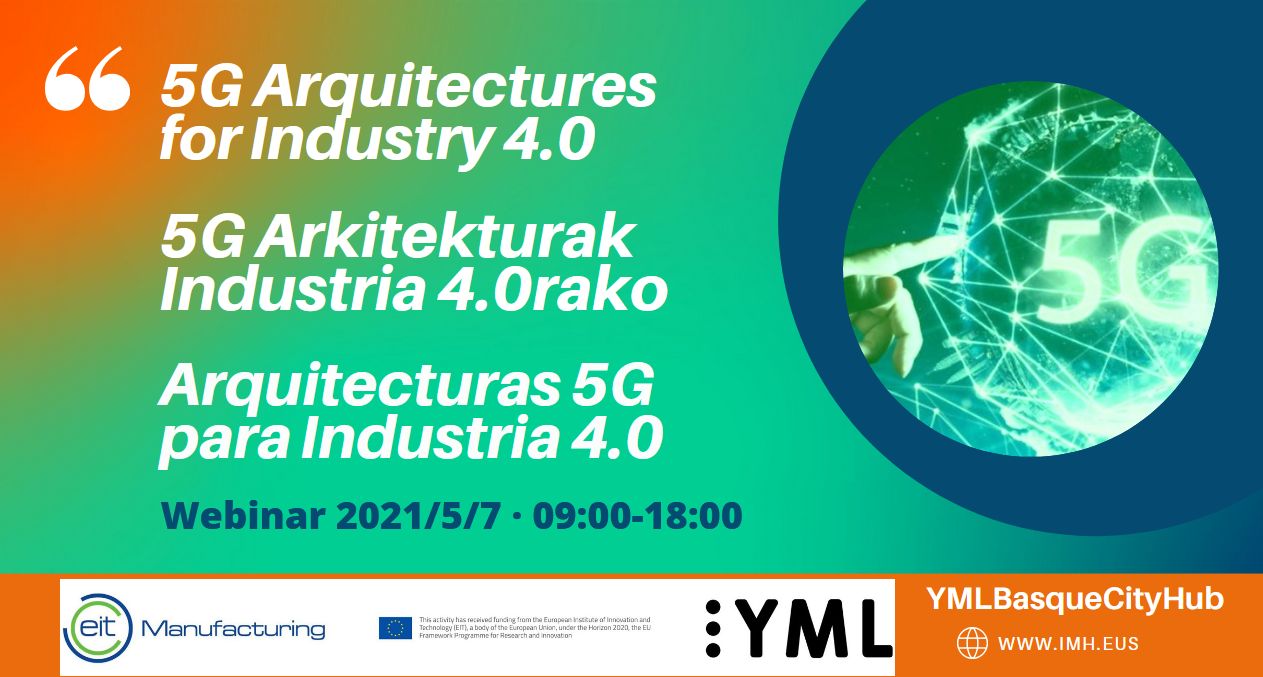 When:

07/05/2021

from 09:00 AM to 06:00 PM CEST
The Seminar will be conducted by Senior Researcher Angel Martin from Vicomtech, a Basque applied research centre specialised in Digital Technologies, and his team. The content will be carried out in a practical and pedagogical way in an open session of the University Master of Digital Manufacturing at the IMH Campus.