Save the date for the YML Basque CH event on "Skating in Manufacturing"
What young person doesn't know a skateboard? Do we use them for sport, for fun, as a means of transport? But how can a skateboard be manufactured?
In the "Skating in manufacturing" event we will discover three different ways of making a skateboard and the technologies that can be used to do so, … and the result will be put to the test in the Skate-park next to the Museum!
This activity will help us to understand how the production process has been transformed up to the present day.
Programme
In an attractive way the young YMLs will show us:
A brief presentation of the history of the skateboard and how the need arose.
The first scooters made of wood and metal details. The production of the scooter by machining up to the present day.
Additive manufacturing of the scooter today and possible developments in the near future.
The event will end with a demonstration in the

Skate Park

in front of the Machine Tool Museum (if it rains, we will do it on the IMH porch)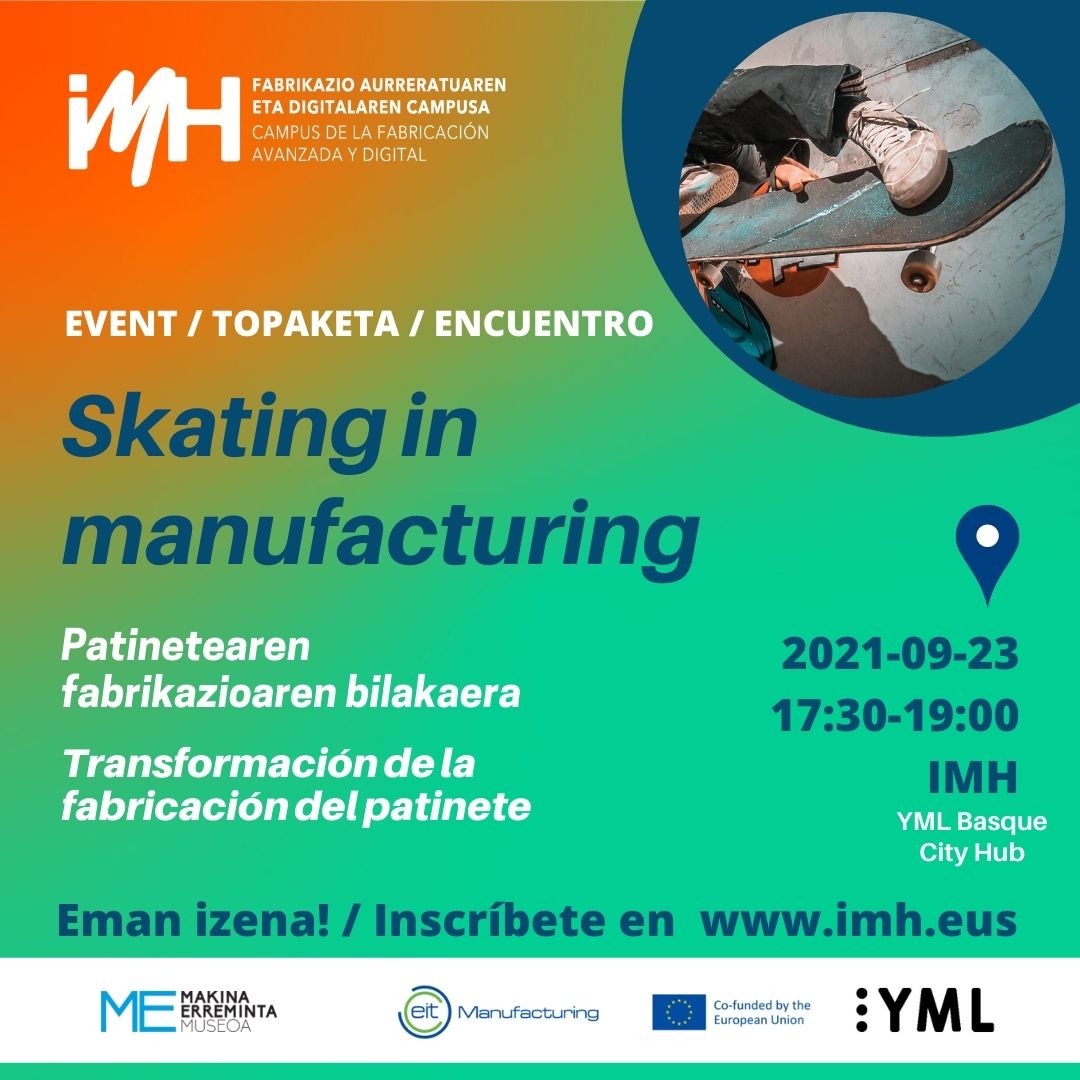 Agenda
23rst September 2021
17:30-19:00
IMH, (Azkue auzoa 1 – 20870 Elgoibar)
(In-person activity, registration is compulsory)
The event will be held in Spanish.