Do not miss the chance to join the Back to the Future Initiative and have your name on the thematic whitepaper!
Members of the Young Manufacturing Leaders network are invited to send an Expression of Interest (EoI) to take part in the Back to the Future – Emerging Topics for the Long Term Resilience In Manufacturing initiative organised by the World Manufacturing Foundation.
The call will close on 26 April 2021 – 11:59 PM CEST. Please, refer to the Application Guidelines for further details.
Back to the Future is an annual initiative by the World Manufacturing Foundation focused on emerging topics relevant to the future development of the manufacturing sector. In 2021, the Initiative will consist of 10 Focus Groups:
Industrial Smart Working
Women in Manufacturing
Young Entrepreneurship in Manufacturing
Microfactories
Geolocalisation of Manufacturing / Redesigning Supply Chains
National and Regional Perspectives, Approaches (Stimulus) to the Pandemic
Trend-Driven Innovation in Manufacturing
Role of Competence Centres in building long term resilience in manufacturing
SMEs and Digitalisation/Covid Response in Developing Countries
AI as an Enabler for Long term Resilience in Manufacturing.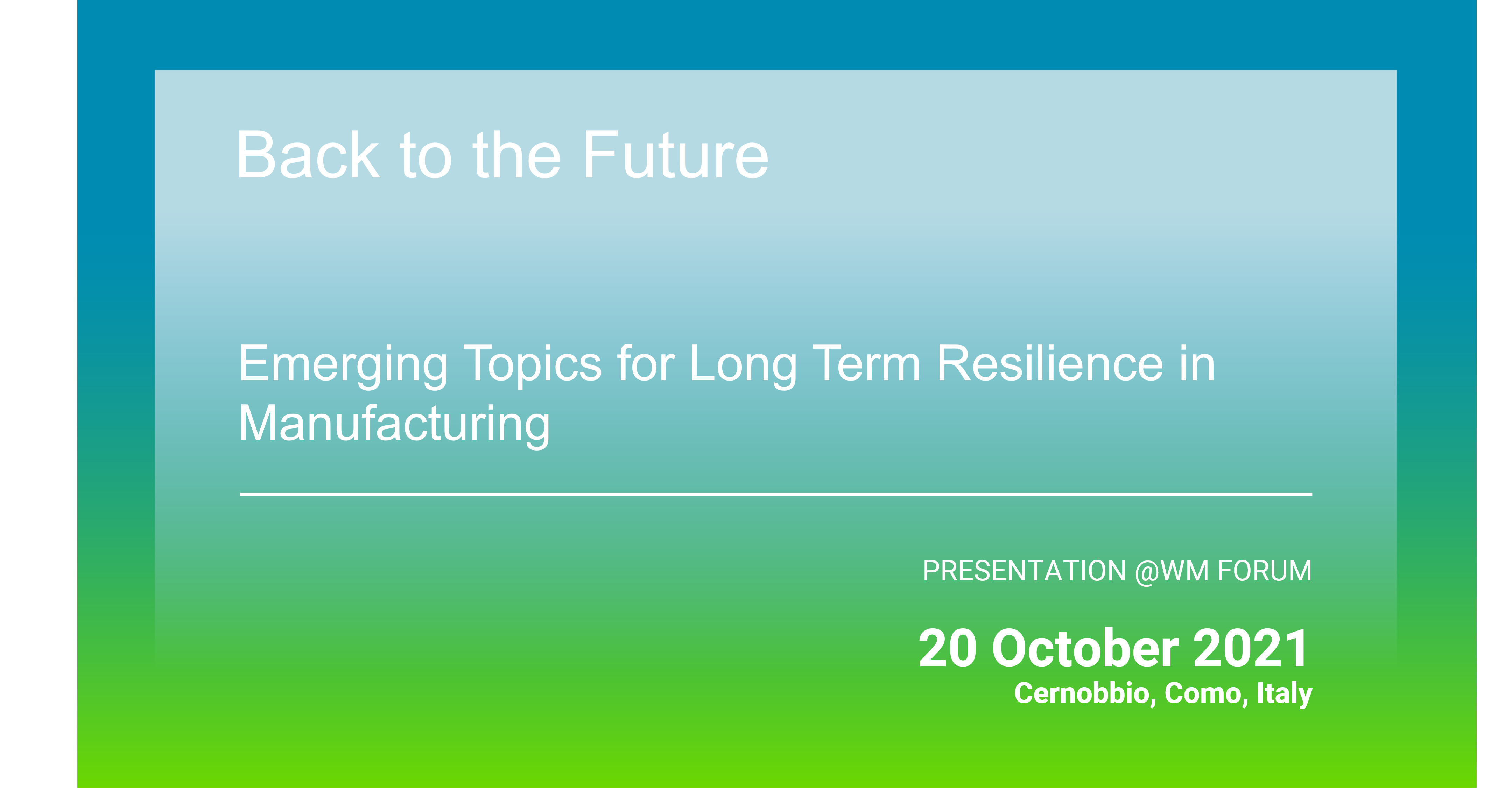 YMLs have the possibility to express their Interest In joining one of these Focus Groups. Each of them will develop a whitepaper that will be presented at the 2021 World Manufacturing Forum, 20-21 October 2021 – live streamed from Cernobbio, Lake Como – Italy.