Prague CH invites you to "Future Port Youth 2021" – 11th November 2021 – from 8 AM to 2 PM CET
Prague CH invites you to "Future Port Youth 2021" – 11th November 2021 – from 8 AM to 2 PM CET
Bring Future to Your School!
Would you like to inspire your peers to shape a positive future for themselves and the world? Today's world is changing fast. Make sure your peers are ready for new trends in the future and bring a unique hybrid event to your school.
Future Port Youth is a unique Europe-wide hybrid event designed to inspire, empower, and connect students of all fields around hot topics like the future of food, mobility, fashion, sustainability, or future with AI and robots everywhere.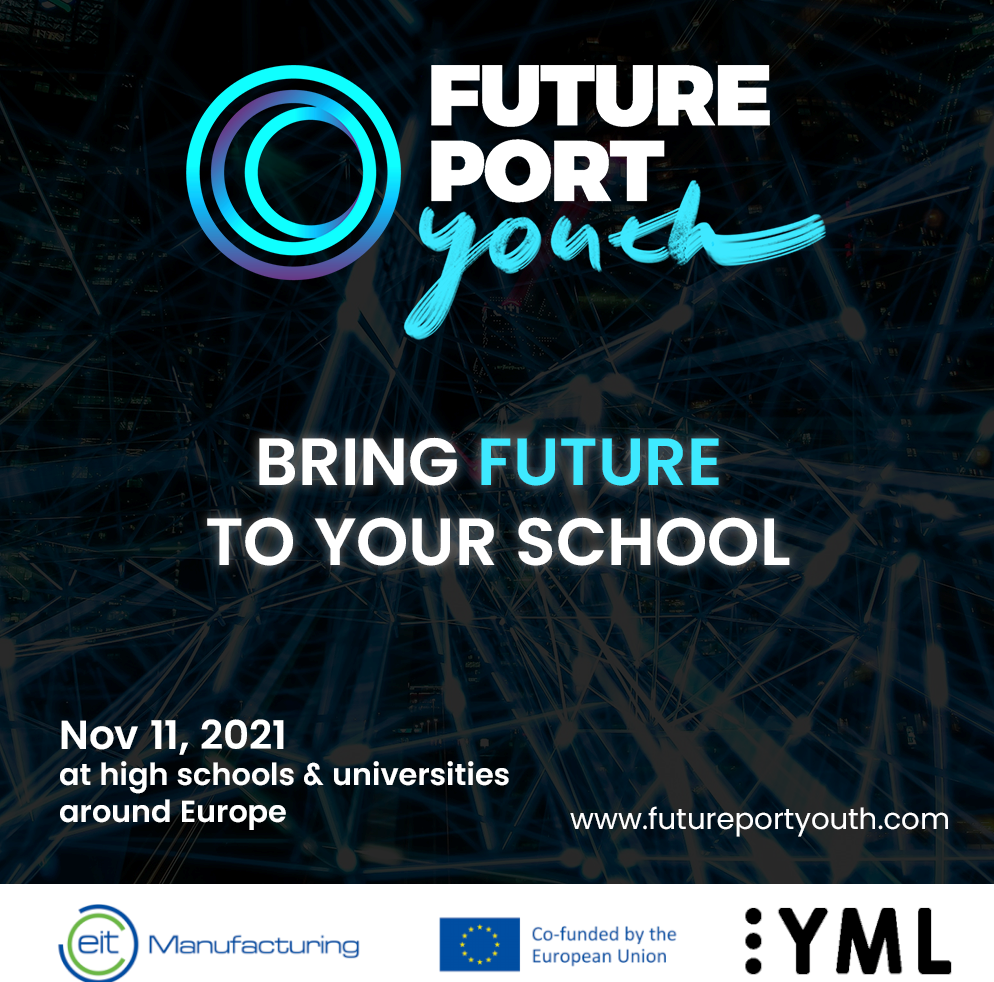 It is created by an international team of students on the platform of the popular festival Future Port Prague attracting thousands of visitors annually.
The main digital conference will be streamed to high schools and universities across Europe where students and teachers will participate together. Additionally, there will be online workshops, supporting materials for teachers, networking for schools, and an online community following the event. More information on how schools can participate through the box below.
Would you like to join the community and take part in organizing the event? Register now!
Topics:
Future with AI and robots
Future of food
Future beyond Earth
Future is circular
Future of mobility
Future of fashion
Future is virtual
This will be an online event streamed to schools.
Basic participation is free, the event will be held in English.