Join the online event on December 17th if you want to get to know more about the YML Basque City Hub
YML Basque City Hub will hold its first event on the topic "What is industry 4.0 applied to the machine tool sector?".
The event will be held in Spanish and will take place in two formats: online and in person at the IMH campus. All the registered members of the Basque City Hub and people currently living in Spain that are interested in discovering more about YML network are invited to take part to the online event.
When: Dec 17, 2020 from 06:00 PM to 07:00 PM
Where: online & Presential
Contact Name: Ibon Alvarez
Contact Phone: +34943744132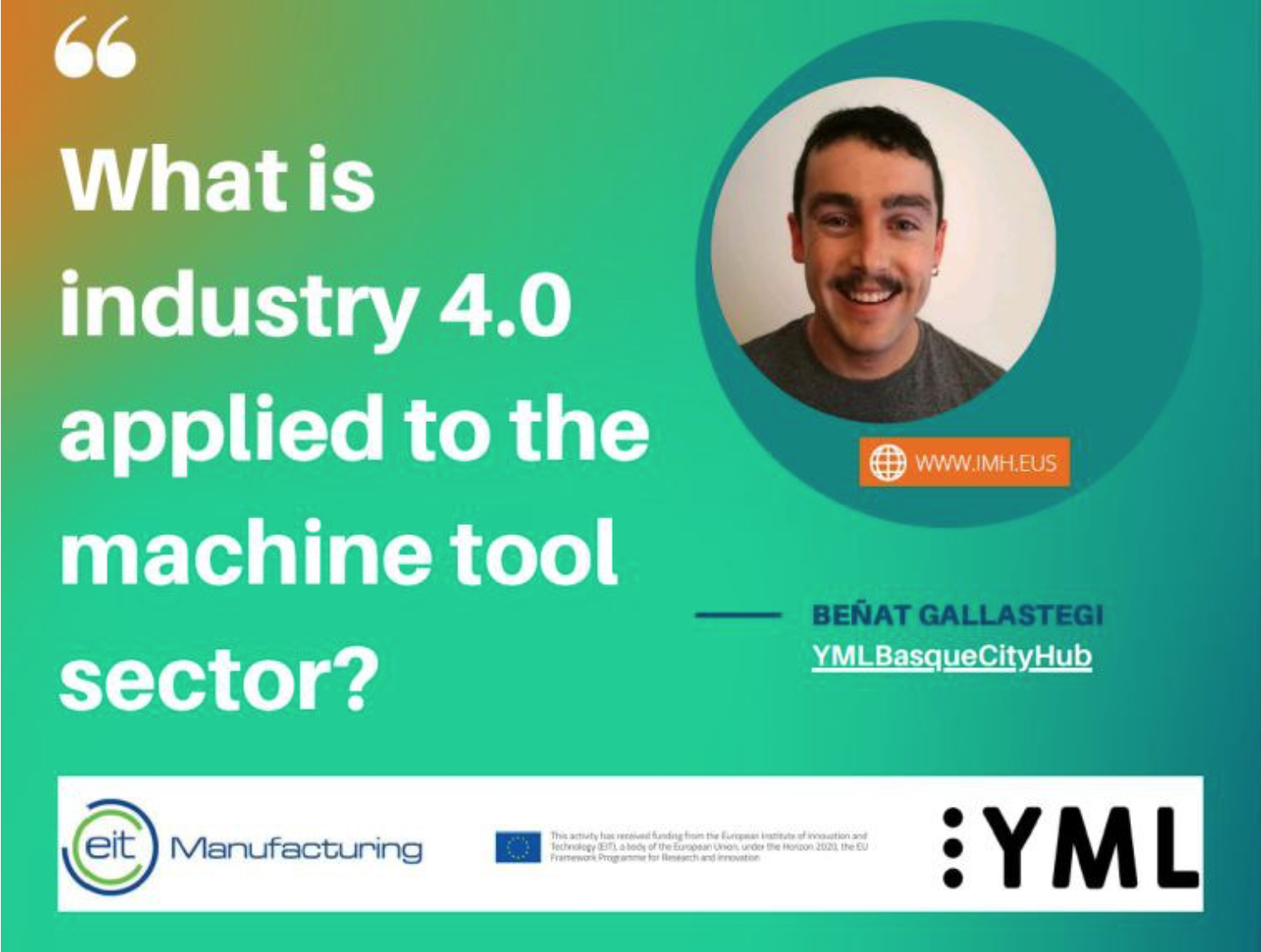 Objective of the event
Present the YML Basque City Hub and through its first initiative, to connect young people who are interested in advanced manufacturing.
Session program
In an attractive way, Beñat Gallastegi, the speaker will explain to us:
The evolution of the industry to this day.
The technologies existing today and their presence in our day to day.
The social impact of technological advances.
Schedule
06:00 PM to 07:00 PM
Speaker
BEÑAT Gallastegi, Professor at the IMH University School of Dual Engineering and head of the Lantegi Digitala (Digital Workshop) area.
The meeting will be in Spanish.