YML Gothenburg City Hub is happy to invite you to their main event of 2022 –

"Creativity & innovation in Manufacturing"!
SAVE THE DATE:
December 6th, 2022 at 12.00 – 13.30 (CET)
Location: Chalmerska Huset – Södra Hamngatan 11, 411 14 Göteborg
This event is hosted in collaboration with eit Manufacturing CLC North. You will experience a half day of inspiring speeches, workshops, and a tour through the house. You also have the opportunity to strengthen your manufacturing network.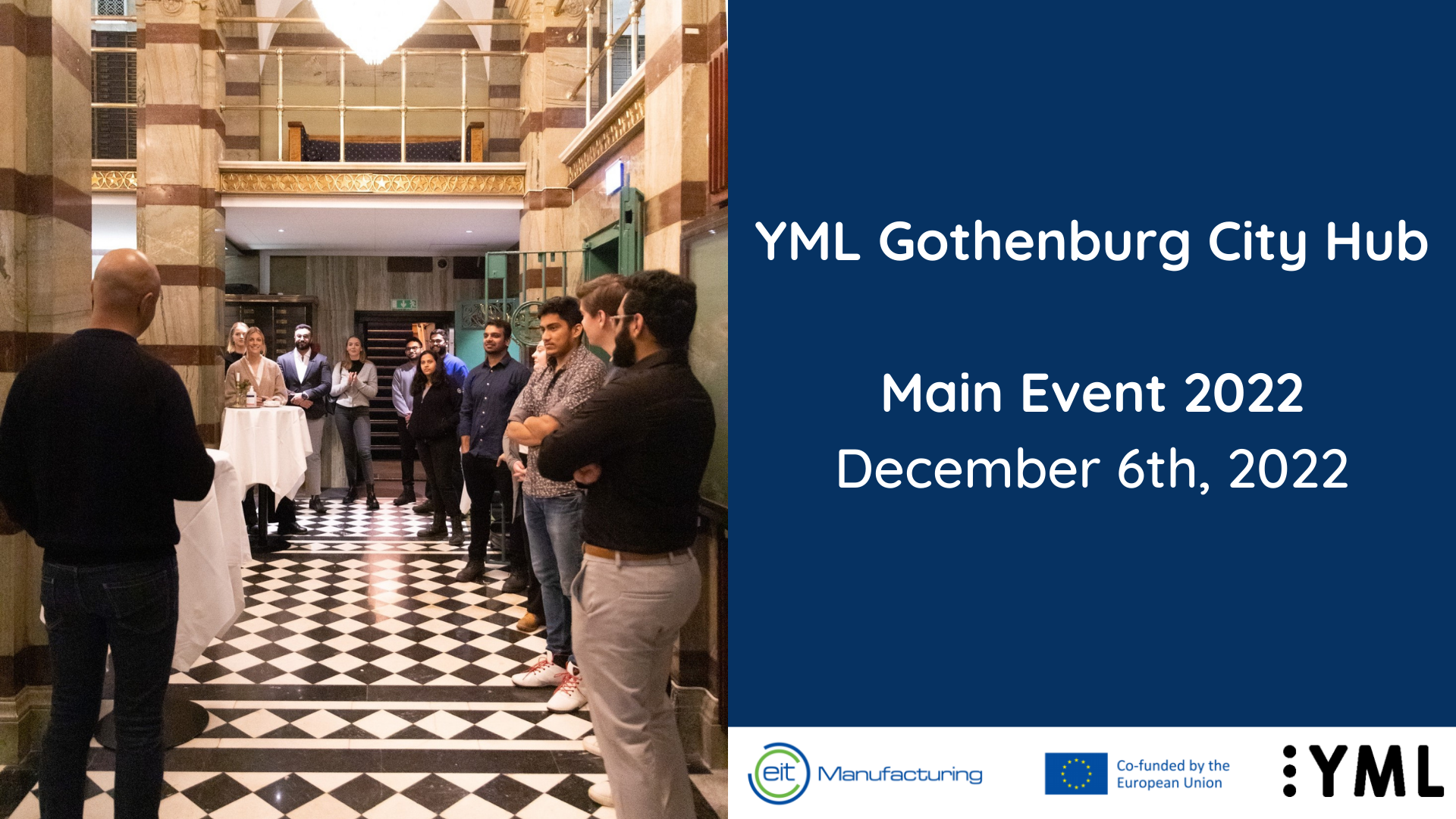 During the event you get the opportunity to meet with people from industry, academia, and other people that are interested in leading manufacturing!
Agenda:
8:00 Check in, welcome and breakfast
8:30 Inspiration speech about innovation from a Swedish startup
8:50 1st Workshop session about content of the learning path creativity & innovation
10:00 Coffee break
10:15 Speech by Samuel Levin (Plant managing director at IMI Hydronic) about initiatives to support inclusive innovation
10:35-11:25 2nd Workshop session
11:25-12:00 Guided tour through Chalmerska Huset
12:00-13:00 Lunch
After registering to the event, you will get a license for the learning path about Creativity & innovation that we created on the EU-funded skills.move platform as part of the YML project. You are asked to take the learning path (2-3 hours) before the event, to be able to have flourishing discussions.
There are limited seats, so please register if you want to come!
We charge a no-show-fee (500kr).