YML Gothenburg City Hub – Seminar Series – "Beyond Buzz Words" in Manufacturing, #4 Collaborative Robot Applications
Do you want to be part of the discussion on the future of the manufacturing industry? 
SAVE THE DATE:
October 11th, 2022 at 12.00 – 13.30 (CEST)
Location: SII-lab Lindholmen, Forskningsgången 6, 417 56 Göteborg.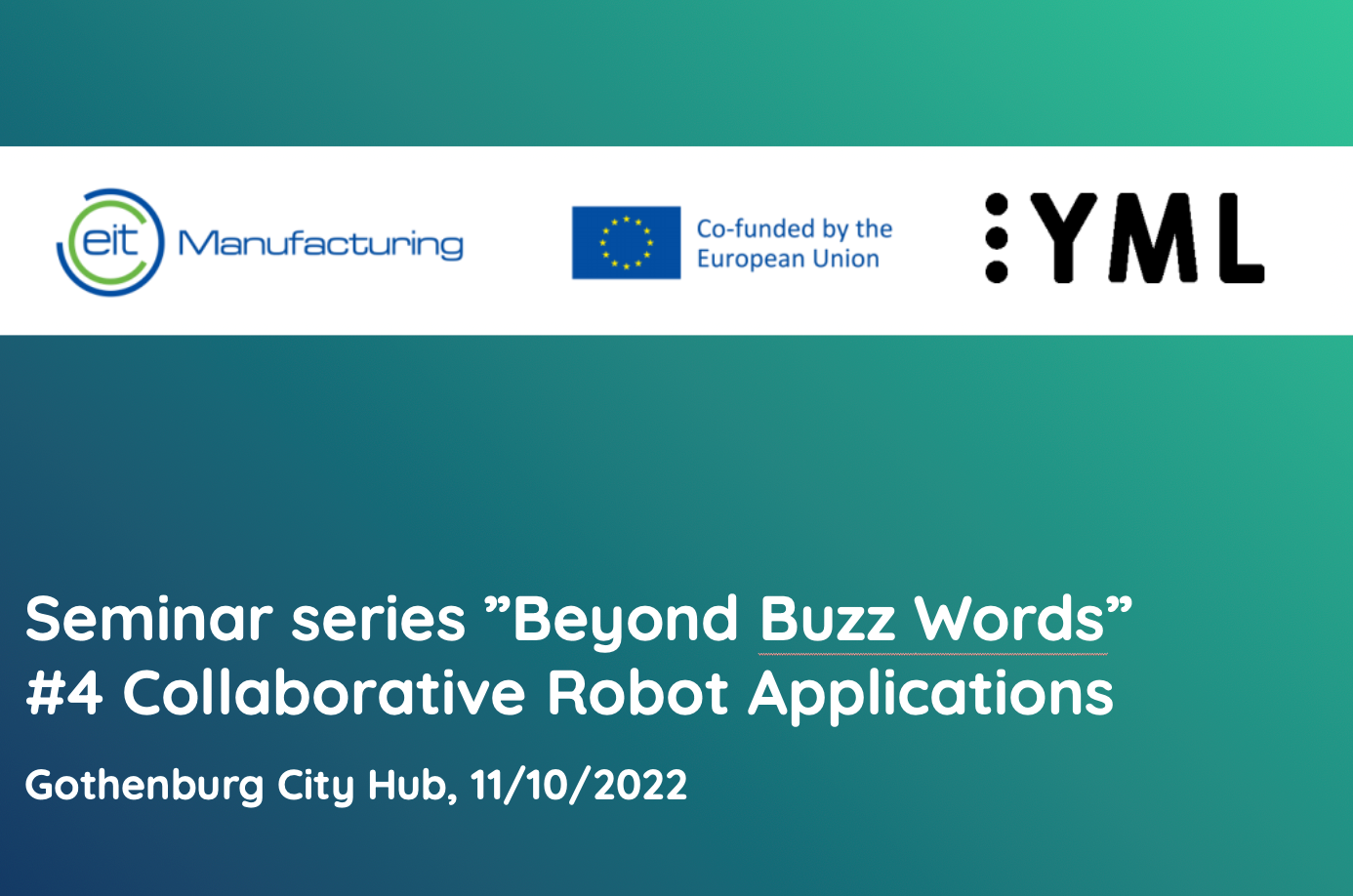 YML Gothenburg City Hub invites you to the fourth seminar where you go beyond buzz words in manufacturing. This event will be held on "Collaborative Robot Applications" with  Omkar Salunkhe as a speaker. Omkar is a PhD student at the division of Production systems at Chalmers University of Technology. His research focuses on Human-Robot collaboration in the era of industrial digitalization.
Gothenburg CH  decided to move ahead with a more spirited hybrid session, to meet and mingle together!
Note: Bring your appetite along for some lunch wraps! On-site spots are limited, we recommend to register as soon as possibile.
Agenda
The agenda is as follows:
12:00 – 12:05 : Introduction YML, City Hub Gothenburg
12:05 – 12:25 : Presentation from Omkar Salunkhe.
12:25 – 12:40: Industrial expert about human-collaboration in industry.
12:40 – 12:50: Q&A with Omkar Salunkhe and industrial expert.
12:50 – 13:15 : Lab tour
Event will be held in English and you have the opportunity to discuss your thoughts and questions with experts.