YML City Hub Porto, Dublin, and Prague invite you to the YML Showcase Event!
YML City Hub Porto together with YML City Hub Dublin and YML City Hub Prague will team up and hold a webinar with a debate so that participants will understand what the YML Network consists of, what activities have been developed, and what you expect from participating to the project.
On December 7, 2021
from 10 to 11 AM GMT
The webinar is open to all students and professionals between 18-30 years old, interested in the various innovation topics associated with Industry 4.0 and the smart industry.
The program will include testimonials such as students that will share their experiences in research and work in manufacturing, as well as disclosure of internship opportunities. Last but not least the "YML Two-Way Mentoring Programme", a mentoring program that aims at building bridges between students and professionals from academia, industry, and start-ups will be launched during the event.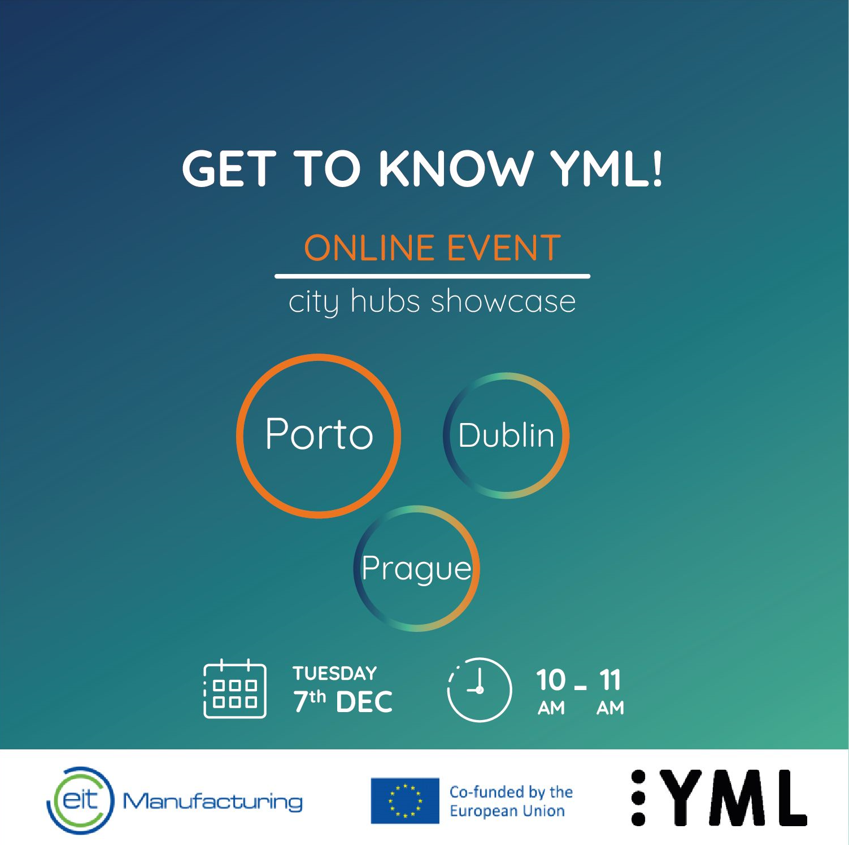 December 7, 2021 – 10 to 11 AM GMT
The event will be held in English.
Participation is free of charge but requires prior registration.