YML Summit
28 November 2023 |

2: 30 PM to 4:30 PM CET
You can join the YML Summit  and have the chance to get to know more about the YML Network, its members and their impact on the future of manufacturing.
The session represents a chance for the members of the network to discuss among themselves and with the partners of the project and inspiring representatives of the manufacturing world, while enlarging their network of contacts.
The members of the network will have a chance to discuss a wide range of topics that are relevant to their experience and expertise. The focus is on manufacturing, in particular sustainability, innovation, and inclusivity.
The event will be live from SDF in Treviglio, Bergamo (Italy).
The 2023 World Manufacturing Forum New Business Models for the Manufacturing of the Future  will focus on including global manufacturing value chains and their impact on operating models, how innovation and in particular digital technologies are impacting the redesign of new business models, the role of talents and their attraction, how to design net-zero impact business models, and finally, not less important than the other, the servitisation both in B2C and B2B markets.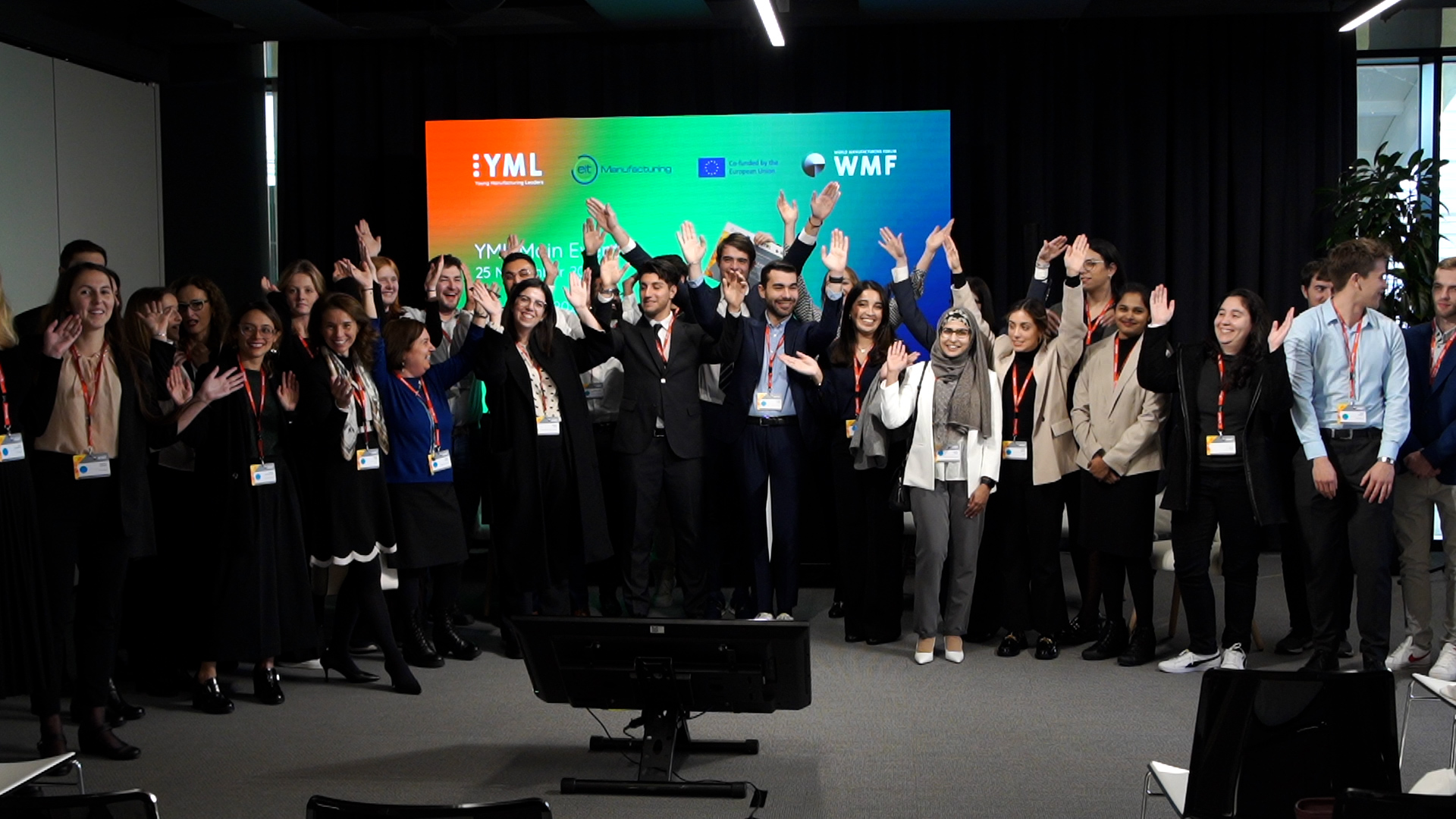 Discover the Programme
MODERATOR
Andrea Frollà, Multimedia Journalist, La Repubblica
2:30 PM –2:50 PM
WELCOME
Marco Taisch, Scientific Chairman, World Manufacturing Foundation
Diego Andreis, President, World Manufacturing Foundation
Paola Fantini, Education Director, EIT Manufacturing
Greta Braun, PhD Student, Chalmers University of Technology
2:50 PM – 3:10 PM
KEYNOTE: "OUT OF ORDINARY BUSINESS MODELS TO ATTRACT AND RETAIN TALENT TO MANUFACTURING" 
Alessandro Somaschini, National Vice President, Giovani Imprenditori di Confindustria
3:10 PM – 3:50 PM
PANEL I: "DEEP TECHNOLOGIES AND YOUNG MANUFACTURING LEADERS: SMARTIFYING THE NEXT GENERATION WORKFORCE"
Elisa Roth, Co-Founder, Augmented Industries
Liliana Antão, PhD candidate, University of Porto
Joe El Khouri, EIT Manufacturing Master Student, University of Trento
Erika Rastelli, Vice President, European Confederation of Young Entrepreneurs
3:50 PM – 4:00 PM
AWARD CEREMONY OF THE YML CONTEST FOR THE 2023 WM REPORT
David Romero, Scientific Vice-Chairman, World Manufacturing Foundation
Antonella D'Urso, Event and Project Officer, World Manufacturing Foundation
4:00 PM – 4:40 PM
PANEL II: "CLEAN TECHNOLOGIES AND YOUNG MANUFACTURING LEADERS: SAVING OUR PLANET TOGETHER"
Federica Acerbi, Assistant Professor, Politecnico di Milano
Andrew Dickson, Founder & CEO, Infraprint Technologies
Yohan Parsa, R&D Director, ROSI Solar
Jon Duo, Senior Engineer, Satlantis
 4:40 PM – 4:50 PM
AWARD CEREMONY OF THE YML EUROPEAN INNOVATION CONTEST – OUR FUTURE: YOUTH IN ACTION FOR INDUSTRY 5.0
Lucie Hlavůňková, PhD Student, CTU Prague
Valeria Tirelli, CEO, AIDRO and Coordinator of Women in 3D Printing Italia
4:50 PM – 5:00 PM
CLOSING REMARKS
Joana Miranda Pinto Project Manager, Digital & Intelligent Industry Lab – University of Porto
John Power PhD Student, University College Dublin