Women in Tech Gothenburg start their own Venture Studio for female-founded tech startups!
With the Venture Studio, they hope to overcome the lack of female-founded tech startups and the lack of tech products and services being created to target problems specifically faced by women. Today, only 1 % of venture capital goes to female founders and this initiative could be a ground-breaking point to change that.
"Our goal is to create a fair and equal tech industry – not a more fair or more equal one, but an actual equal division of power, opportunity and responsibility. This is a tough goal to reach, but anything less would be an apology on our values and beliefs.", says Malin Frithiofsson, head of Women in Tech Gothenburg. She's also the initiator of the Venture Studio and finds that it's an important step towards reaching their vision to support female-founded tech startups. "We see a lot of entrepreneurial-minded women trying to solve some of the biggest problems facing women today, but falling short due to not having the technical skills necessary to develop the product. At the same time, we see a lot (and I mean a LOT) of technically skilled women in our community, wishing to use their expertise for something greater than themselves but not knowing where to start." Within the Venture Studio, the goal is to let startups collaborate with the technically skilled people in the Women in Tech network.
"Our scope sets us apart from a lot of other initiatives; we don't care where you are in your startup journey or how you're going to make a lot of money.", says Malin. "We only care about if your product or service will improve women's lives – if it will, then we want to help you make it a reality.". Startups accepted to the Venture Studio will be part of a program and assigned to 7-8 technical advisory board members. These technical advisors are from Women in Tech's community. "Right now, we have two startups in the Venture Studio: Meela  & Femcare. They have been assigned 7-8 tech advisory board members each, all sources from our community, which is honestly amazing.", says Malin Frithiofsson.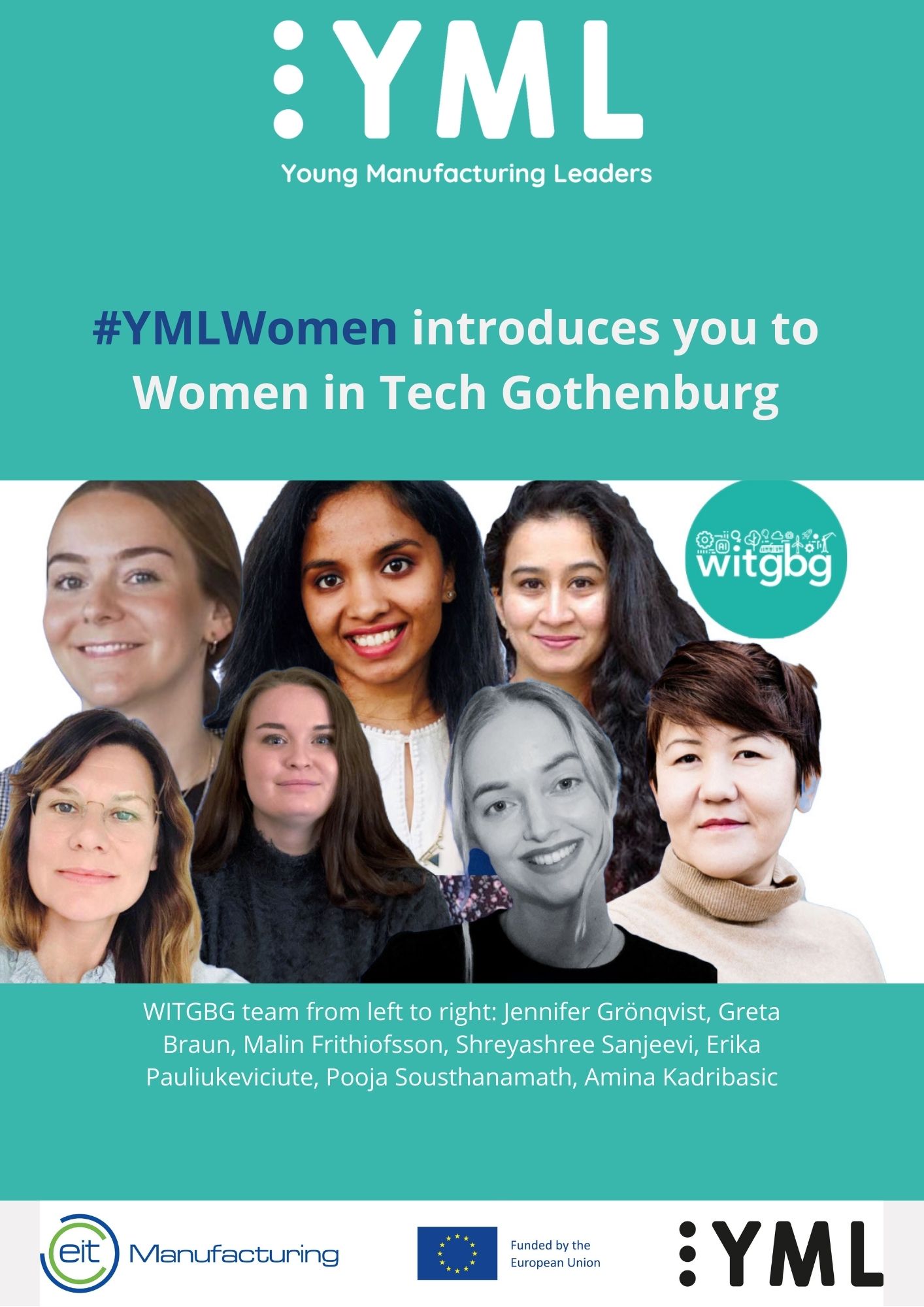 Women in Tech Gothenburg is a non-profit organization, and the team members are working pro bono. In the future, Women in Tech Gothenburg aims to have a lot more startups in their Venture Studio and to secure funding from governmental support and corporate partners. Right now, there is a  waiting list with startups that want to be part of the Venture Studio which is why Women in Tech Gothenburg wants to expand their initiative. "We are also always looking for interested tech advisory board members – anyone is welcome to apply, and we can promise that it'll be a fun and rewarding journey. So, if anyone is interested you can sign up via our website."