A 6-day initiative organized in the framework of the World Manufacturing Week 2020
YML Main Event took place from 10th to 15th November 2020 with the main objective to strengthen YMLs' soft skills and enlarging their network of contacts. The event consisted of several initiatives:
An Opening Session streamed live from Cernobbio (IT) in the framework of the World Manufacturing Week 2020 organized by the WM Foundation;
The possibility to book 1:1 meetings with YMLs from all over the world;
A thematic workshop titled "Leadership in Influence" dedicated to YML Essay Contest winners and members of the network committed to running the current five City Hubs.
This Opening Session represented a chance for the partners of the project and YMLs to meet and discuss about the aim of the network and the role of City-Hubs in enlarging it. Speakers were invited from the industry sector as well as from YML City Hubs.
Young entrepreneurs shared tips about relevant soft skills for the manufacturing sector and some YMLs intervened to share their experiences in participating to the project Back to the Future: Manufacturing Beyond Covid-19, an initiative promoted by World Manufacturing Foundation. The event was attended by more than 140 participants.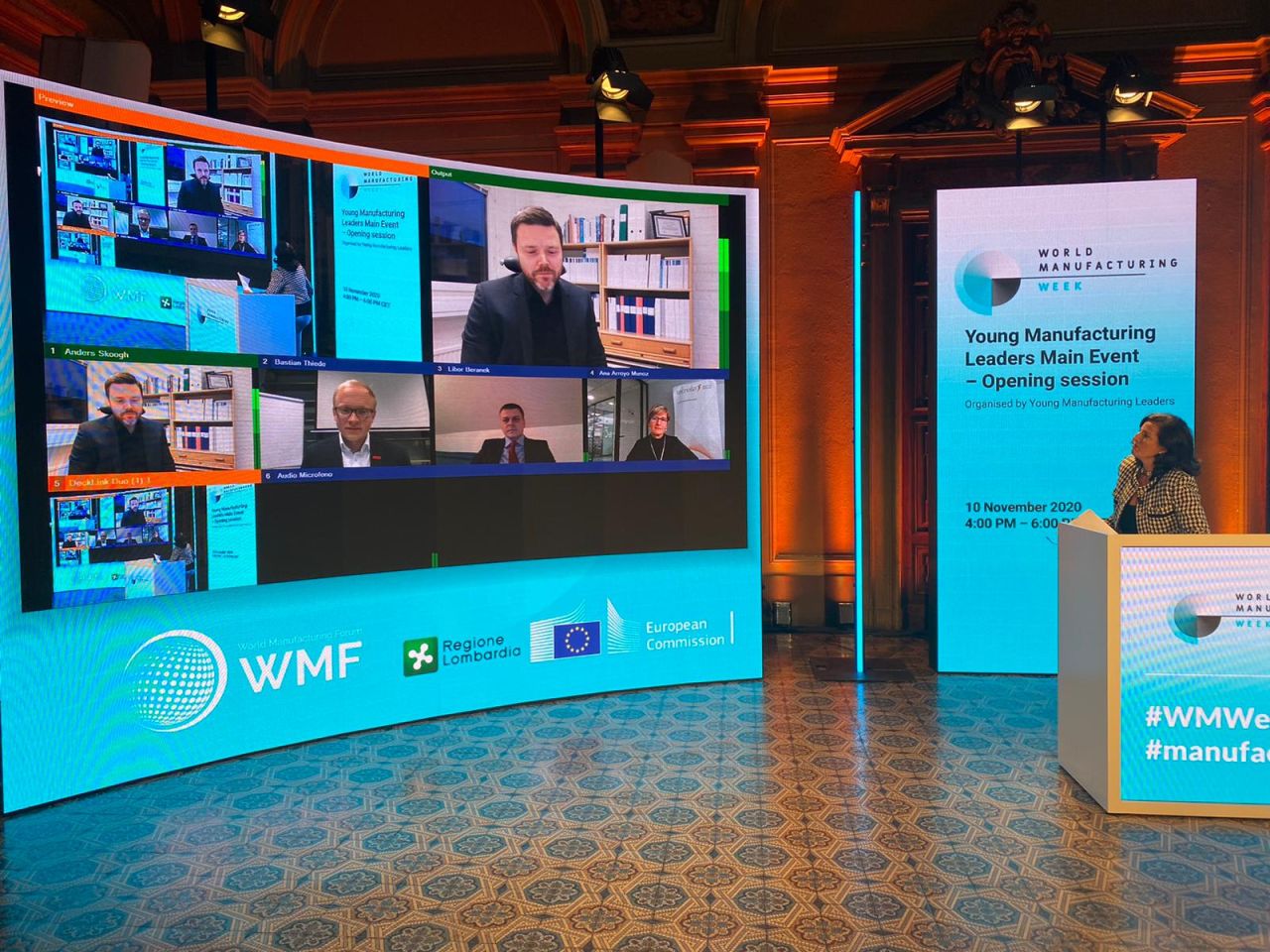 YMLs were also given the opportunity to book 1:1 meetings with other members of the network from 11 countries all over the world. 49 meetings were scheduled were members of the network discussed about new projects and shared their expertise.
The workshop "Leadership is Influence" was reserved to YML Essay Contest winners and to network members directly involved in the organization of activities within the City Hubs. The initiative consisted of an interactive presentation of some fundamental soft skills in the area of communication, aiming in particular at strengthening the capacity of self-introduction as a part of an organization or company.