The 2021 YML Main Event at the WM Week was a chance for YMLs and Project Partners to meet in Italy
From October 18 to 22, the World Manufacturing Week 2021 took place with various events including the YML Main Event.
Project Partners and representatives of the YML City Hubs travelled to Italy to attend the event and participate in other interesting activities.
It was a full and insightful week for the YMLs:
📅 19 October 2021 – Jacopo Farina and Rahul Gowda represented the YML network at the WM Week event "Human Drive 4 Future of Manufacturing across Europe and Beyond" by EITM.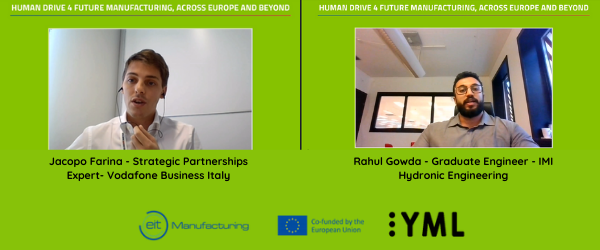 📅 20 October 2021 – YMLs and Project Partners visited MADE – Competence Center Industria 4.0. 
MADE's Digital and Sustainable Factory supports the enterprises in their digital transformation path towards Industry 4.0. MADE provides a wide range of knowledge, methodologies, and digital tools that encompass the entire product lifecycle: from the design to the engineering, from the production management to the delivery to the customer, and the end of the product life cycle.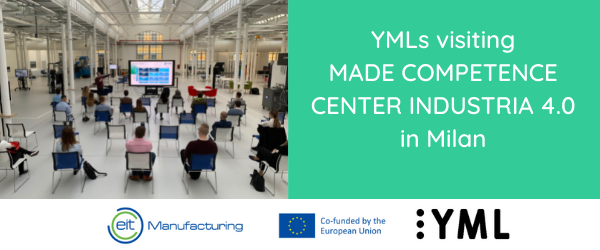 📅 21st October 2021 – the YML Main Event took place in Villa Erba, Cernobbio – Lake Como. The 2021 YML Main Event live streamed from Villa Erba, Lake Como and moderated by Alessio Foderi, Journalist from Dealflower. During the event, the winners of the YML contests – 2021 WM Report Contest and 3D Printing Contest – MADE AT HOME – were awarded.
DID YOU MISS THE EVENT? RELIVE IT NOW!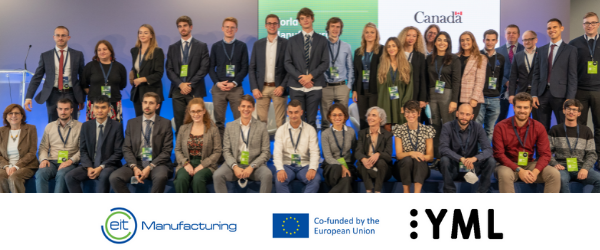 📅 20th – 21st October 2021 the YMLs attended the 2021 World Manufacturing Forum devoted to "Digitally Enabled Circular Manufacturing".
The WM Forum is an annual prestigious  event organised by the WM Foundation where global policy experts, industrial leaders, and academic and research innovators address and discuss every year the main challenges and trends in global manufacturing.
The 2-day WM Forum included the presentation of the 2021 WM Report titled "Digitally Enabled Circular Manufacturing". The Report included a YML section which features the study cases of the winners of the YML Contest for the 2021 WM Report.
The WM Forum was also the chance to present the results of the initiative Back to the Future – Emerging Topics for Long Term Resilience in Manufacturing.
Back to the Future is an initiative by the WM Foundation composed by 9 focus groups, each led by international specialists, which discuss key topics for the innovation of manufacturing and develop a thematic white paper. During the year, YML members took part to each of the  Back to the Future Focus Groups contributing to the draft of the final white papers.